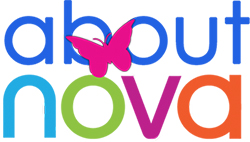 Nova Rolling Walkers
Nova Rolling Walkers are Built for Life with the best features and quality in the mobility world.
Nova rolling walker frames are made with the highest quality materials and workmanship. They are backed by a Limited Lifetime Warranty.
Our patented hand brakes are designed for maximum comfort and control. They allow users to easily control the speed by pulling up and engage the park brake by pushing down. Users with weak or small hands need not worry – our hand brakes are the best and easiest to use. They even come with reflectors for safety and good looks!
Nova's unique Flip-up Back is so convenient for compact transporting and just as easily flips back down to provide a comfortable backrest when the user is seated. No more
lost or damaged backrests with Nova's easy Flip-up Back.
Nova's patented pull pin release design allows the user to easily remove the back for compact storage. The back can just as easily lock back into place for a secure and comfortable backrest.
Tips for Choosing Your Nova Rolling Walker
Walkers are NOT one size fits all
To determine the correct seat height – sit on the seat with your back to the backrest. Your feet should both be fl at on the ground with your thighs resting comfortably on the seat. Make sure your weight is below the listed weight capacity and you can sit comfortably between the handles.
Choose the features and options that go with your lifestyle
With your Nova walker you will now be on the go! - so choose the features that compliment and support your independence. What kind of seat do you want? How about storage for your personal belongings? What size wheels are best for your walking terrain?
Choose the walker color and designer mobility bags to compliment your personal style. You can choose for YOU and walk with pride and style.